33 Gel Coat Hars High Mechanical Strength Goede Toughness
Produkt Detail
Produkt Tags
BESIT
• 33 Gel coat hars mei hege krêft en poerbêste hurdens, lytse krimp en goede produkt transparânsje.
OANFRAACH
•It is geskikt foar it poetsproses en de produksje fan oerflakdekoraasje en beskerminglagen foar ferskate gewoane glêstriedfersterke plestikprodukten., ect
KWALITEITSINDEX
ÛNDERDIEL
 

Berik

 

Ienheid

 

Test metoade

Ferskining

Wite paste taaie floeistof

Acidity

15-23

mgKOH/g

GB/T 2895-2008

Viskositeit, cps 25 ℃

1. 5-3.0

Pa. s

GB/T 2895-2008

Geltiid, min 25 ℃

7-20

min

GB/T 2895-2008

Fêst ynhâld, %

65-71

%

GB/T 2895-2008

Thermyske stabiliteit,

80 ℃

≥24

h

GB/T 2895-2008

Thixotropic yndeks, 25 °C

3. 0-5.0
Tips: Deteksje fan gelaasjetiid: 25 °C wetterbad, 50g hars mei 0,9g T-8m (NewSolar, L % CO) en 0,9g M-50 (Akzo-Nobel)
MEGANISCHE EIENDOM FAN CASTING
ÛNDERDIEL
 

Berik

 

Ienheid

 

Test metoade

Barcol hurdens

38

GB/T 3854-2005

Heat Distortion

t

emperatuer

60

°C

GB/T 1634-2004

Ferlinging by brek

3.5

%

GB/T 2567-2008

Treksterkte

55

MPa

GB/T 2567-2008

Tensile modulus

3000

MPa

GB/T 2567-2008

Flexural sterkte

100

MPa

GB/T 2567-2008

Flexural modulus

3000

MPa

GB/T 2567-2008
MEMO: Performance standert fan hars casting lichem: Q / 320411 BES002-2014
PACKING EN STORAGE
• Packing fan gel coat hars: 20 kg net, metalen trommel
NOAT
Alle ynformaasje yn dizze katalogus is allinich foar ynformative doelen en is basearre op GB / T8237-2005 standerttests en kin ferskille fan werklike testgegevens.
Sûnt de prestaasjes fan it produkt fan 'e brûker wurdt beynfloede troch in protte faktoaren, moat de brûker sels testje foardat se it harsprodukt selektearje en brûke tidens it produksjeproses fan it brûken fan it harsprodukt.
Troch de ynstabiliteit fan ûnfersêde polyesterhars moat it opslein wurde yn in koele plak ûnder 25 ° C, koele frachtwein of nachts ferfierd, sûnder de sinne te foarkommen.
Hantelibben kin wurde ferkoarte troch ûngeskikte opslach- en ferstjoerbetingsten
YNSTRUKSJE
• 33 gel coat hars befettet gjin wax en accelerator, mar befettet thixotropic tafoegings.
• De skimmel moat wurde behannele op in standert wize foar gebrûk om te foldwaan oan de easken fan gel coat konstruksje.
• Oanbefelling foar kleurpast: spesjale aktive kleurpasta foar gelcoat, 3-5%.De kompatibiliteit en ferbergjende krêft fan 'e kleurpasta moatte wurde befêstige troch fjildtest.
• Recommended curing systeem: spesjale curing agent foar gel coat MEKP, 1.A2.5%;spesjale accelerator foar gelcoat, 0,5 ~ 2%.It wurdt befêstige troch fjildtest tidens tapassing.
• Oanrikkemandearre dosering fan gel coat: wiete film dikte 0. 4-0.6tmn, dosage 500 ~ 700g/m2 »Gelcoat is te tin en maklik om te rimpeljen of de boaiem te iepenjen;te dik is maklik om te sakjen, te kraken of blieren;oneffen dikte is maklik om te ferheegjen Rimpels of in part discoloration, etc.
• As de gelcoatgel net oan jo hannen kleverich is, wurdt de folgjende stap (boppeste fersterkingslaach) makke.Te betiid of te let, it is maklik om rimpels, glêstried bleatstelling, lokale discoloration of delamination, wite skimmel release, cracks, cracks en oare problemen.
• Foar dyjingen mei hegere waarresistinsje of waarmtebestriding easken, is it oan te rieden om te kiezen Chebi isobenzene-neopentyl glycol 1102 gel coat hars of 2202 gel coat hars.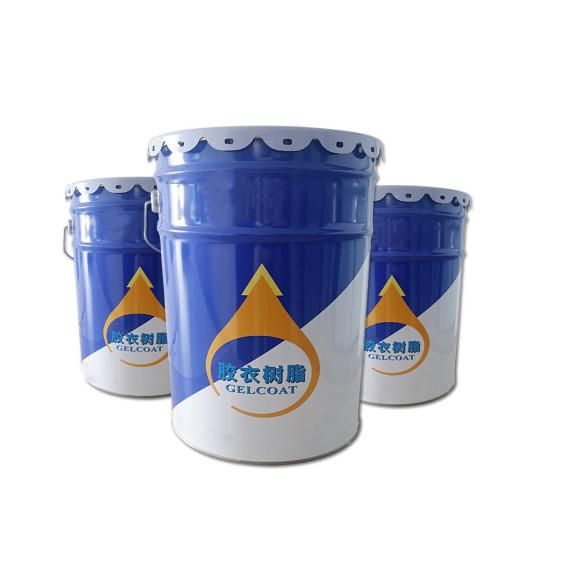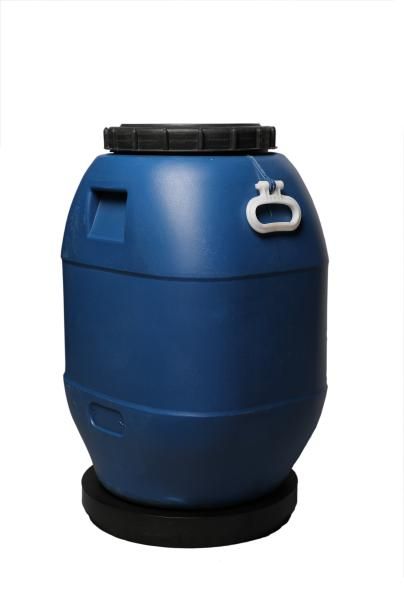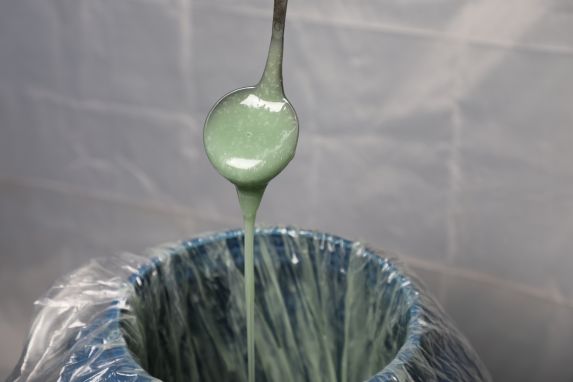 ---
Foarige:
HCM-1 Vinyl Ester Glass Flake Mortar
Folgjende:
1102 Gel Coat Resin isophthalic acid type
---